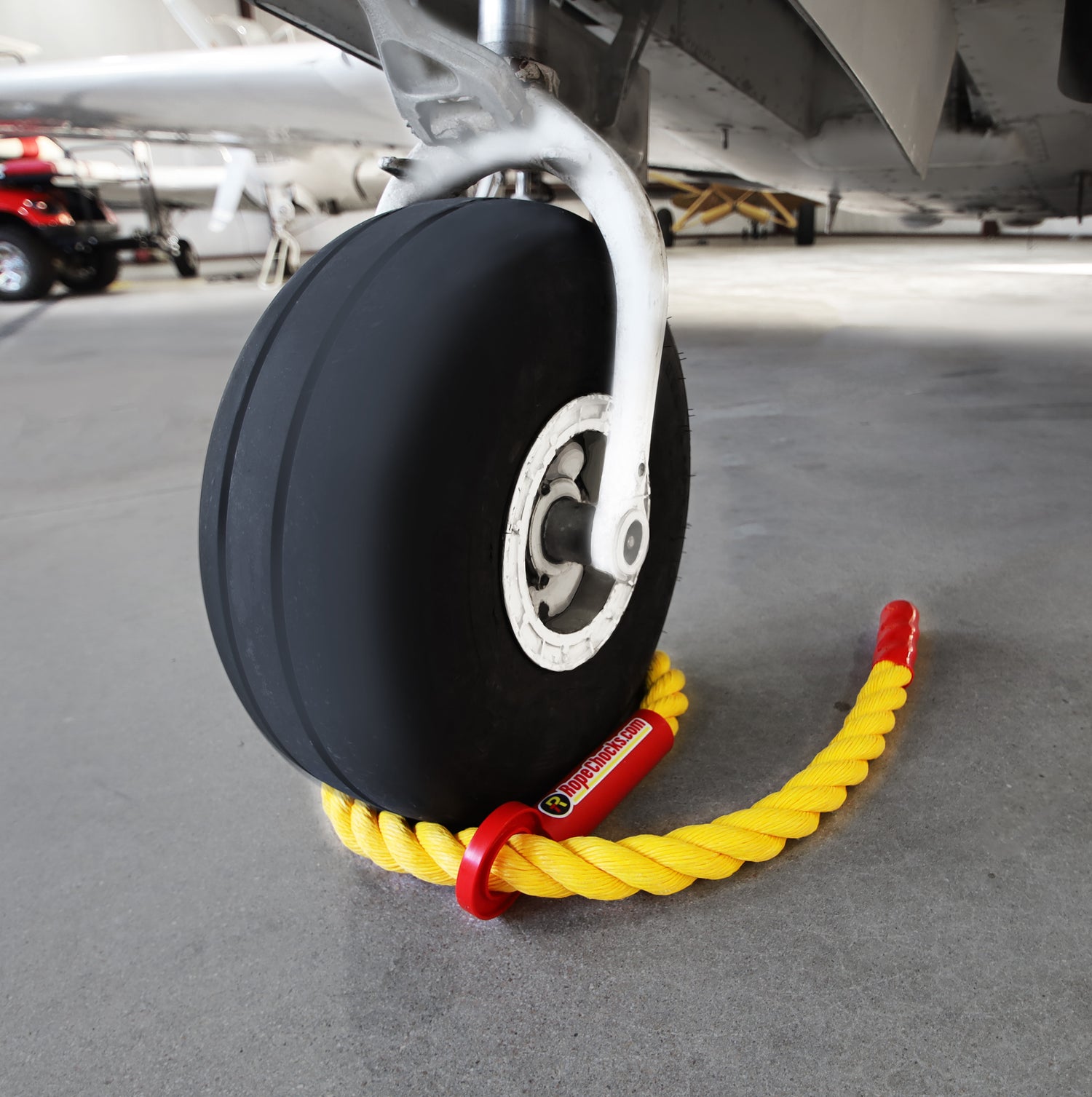 Founded in America's Heartland, just north of the Air Capital, Wichita, Kansas, Rope Chocks is the product of pilot and aviation buff Monte LaMar not giving up on his idea for a lighter and easier-to-use wheel chock for his personal aircraft.
With scraps of rope and cable found in the corner of his hangar, he developed the first prototype of the Rope Chock. After many iterations and field testing with fellow pilots and aviation enthusiasts, the patent-pending design of Rope Chocks offers 360 degrees of protection and peace of mind for your plane. And, the rest is history. Rope Chocks is now a premier manufacturer of general aviation wheel immobilizing devices with sales around the globe. 
Plus, the brainstorming hasn't stopped. Monte and his team are actively developing Rope Chocks for smaller shop equipment as well as large, commercial aircraft.